Jan 4th, 2006, in
Products
, by
Patung
A couple of handcrafted "ethnic" wall masks from Bali.
Bali Monkey Wall Mask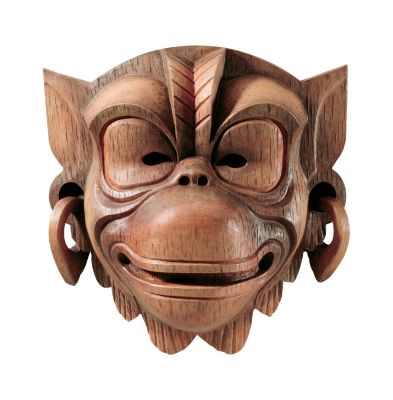 The Monkey Wall Mask is a mask worn during the kecak traditional Balinese dance. To duplicate the original, this replica is made from resin and finished in faux wood grain.
Balinese Wall Mask
This kind of mask is used in spiritual and cultural dances in Bali, and features "tribal" markings and decorative handpainted earth tones.
Learn about the making of Balinese wall masks, their meaning and history.